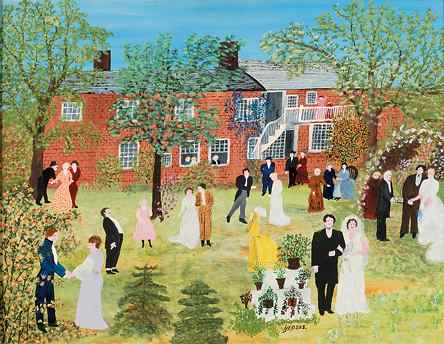 Recently I started thinking about the term Emerging Artists. I kept asking myself what does this actually mean ? How do you 'emerge' ? Is there an age limit - is over 30 'over the hill' ? Do you have to win the Turner Prize ? Presumably Picasso 'emerged', I thought, but then what about poor old Van Gogh - did he 'emerge' posthumously ? So I Googled the term and found a good blog by Edward Winkelman on the subject, with additional comments about age and the difficulty older artists have to get gallery exposure.
There is a serious gap in the market for the 'Re-emerging' Artist or even perhaps the 'Still Emerging' ones. You must understand, I've got nothing against young 'Emergers', quite the contrary in fact, I am currently rooting for my own 'emerging' daughter, but it seems that today it is often really hard for good artists of both sexes over the age of 30 to get their work shown in the key galleries.
I know that since I was finally able to start working as a full time artist I've come across a lot of older women painters with huge talent who are not getting the exposure they deserve. I suspect there are also many women artists out there who, like me, had to hang up the apron and put away the paint brush for a good many years while they worked to pay the bills or bring up a family. So how do they get their work acknowledged?
Women artists were rare in the artistic Hall of Fame and it is largely put down to the fact that, with husbands and children to look after, they couldn't give the time to focus on their art. (IMary Cassatt made it but then she never married and had no children). But the world has changed, for the better in that way, and more or less equal opportunities for women have brought a lot of younger talent into the spotlight in the creative field.
My conclusions on this musing? I think is time for a new art movement for women artists over 30! After all, Grandma Moses (painting above) took up painting when she was seventy- five and painted sixteen hundred paintings by her death at age one hundred and one

! A movement that supports and celebrates the work of older women career artists and "re-emergers" and encourages, promotes and explores the opportunities for exhibition both together and individually around the world. My husband rather wittily suggested the name 'The Old Mistresses'. However, I prefered the title 'The New Mistresses' ! Anyone care to join me ?